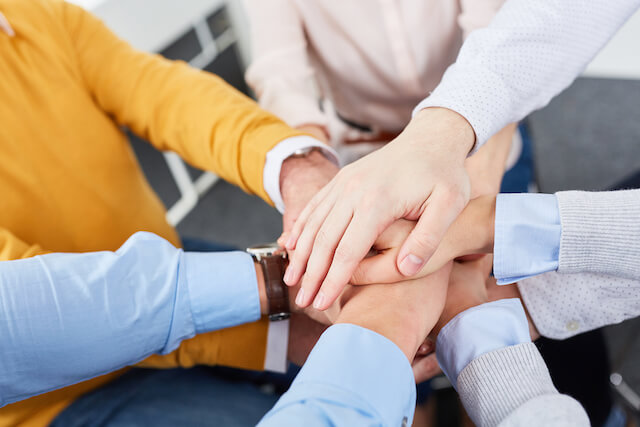 Team building activities are one of the best ways to improve employee engagement, boost morale, increase collaboration and communication. It also gives the entire office a chance to bond and connects with each other.
That is, only if, the team building activity runs smoothly.
One of the most common concern when it comes to team building activities is whether to hold it indoors or outdoors.
Below are reasons why you should think about holding your next team building in Singapore activity indoors.
1. You get to see the entire team warm and dry
The biggest problem with outdoor team building activities is the roof. Or, rather, the lack of it.
While it's always great to have a team building activity outdoors, it's not always possible. Nor ideal. The weather might not be agreeable, or it might just be too much work to hold it outdoors. But, indoors, well, you can still host a variety of team building activities without really compromising anything while also making sure that everyone is in a comfortable environment.
Opt for something like Singapore's laser tag. It is just as physically strenuous as other physically-oriented team building activities and helps build camaraderie, cooperation, as well as communication, just as much.
2. No need for special outdoor gear
The entire team doesn't need to dress up or buy anything special to have an indoor team building activities. They just need to wear something comfortable to move around in, and that's it.
3. A variety of venue options
When we say indoor team building activities, we don't mean having it in the office. It might save your company money to hold the team building event inside the workplace, but it's not as effective.
Many studies have proven that the best ideas often come from the simplest conversations between workmates outside of their typical work-day environment.
Taking your team away from their usual office can help them get away from the pressure they've come to associate with it, allowing them to focus on and enjoy the task at hand.
4. You can do it all year round
Team building activities aren't just seasonal. Your company can, or rather, should do it all year round.
With indoor team building activities, you can. You don't need to wait for the weather to get better, or for the snow to clear. You can do it at any time you feel the need to relieve stress while bonding together.
Many team building activities are one of the best ways to make sure that teams are performing at their best.
As you can see, there are plenty of benefits to holding your next team building activity indoors instead of outdoors.
Of course, team building programs can be done anywhere. What's important is that it includes several activities – all of which are aimed to help the office get together more outside of the constraints of their usual workplace while also giving them a chance to let some steam out.
Regardless of where you hold your next team building event, what's most important is that you find the right program that fits your company's goals, needs, and preferences.