Play our range of mini games organised in a Telematch format for your staff session.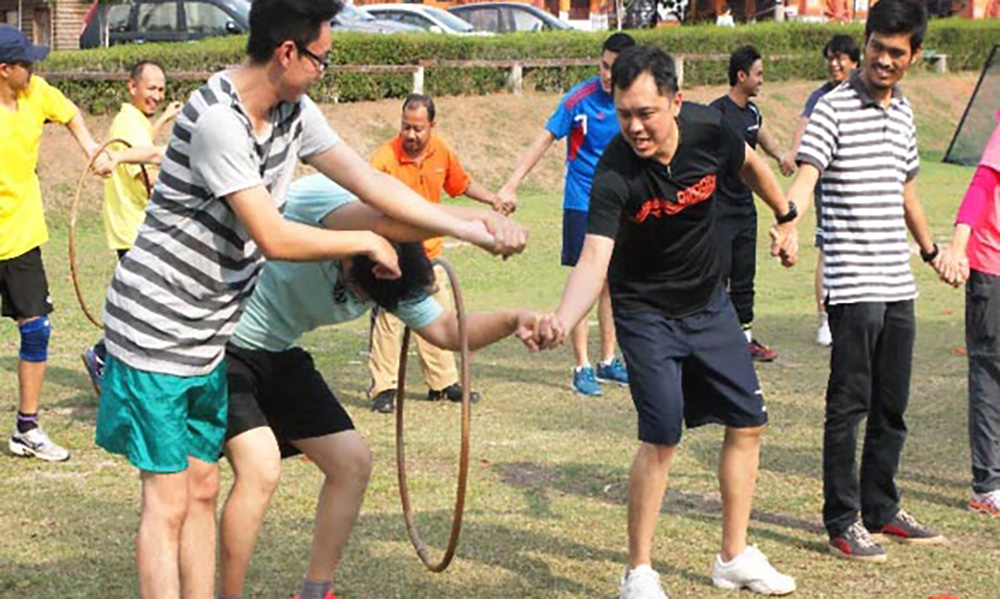 Teamwork
Learn the importance of teamwork as players work together to emerge as victors in friendly competition.
COMMUNICATION
Players will have to learn how to communicate effectively with each other in our fast-paced games.
BONDING
Take this opportunity to learn more about your teammates through our highly interactive series of games.
Telematch Game Modes
Complete challenges to 'win' materials to build a car, and ultimately participate in a car race. Team whose car travels the furthest distance wins the entire Telematch! Secondary win to the 'Coolest Car'.
Basic Games
Premium Games
3 members to shoot 1 target out of the board each.
3 members to shoot target gun accurately each.
2 teams to play against each other. Each team nominates 3 members to play against the opponent in a 1 v 1 match. The suit that gets knocked down first loses.
Telematch Programme
For our Telematch sessions, we will start off with a safety briefing before we split the group into teams to play a competitive format with the various telematch games selected.
Case Studies
Before you book any session with us, we encourage you to take a look at past events that we have done to see if we're a good fit for your team. We're a company that places our customer's experience as foremost in our events and we want to see how we can replicate the great Cohesion experience for you.
Archery Tag is a great sport that is face paced and builds up team spirit. But with any event, be it team building events or casual gatherings, the facilitators, logistics and planning all has to come together to ensure any event will become a smashing success.
AirBNB Teambuilding Event
Click the image below to go to view the Archery Tag team building case study.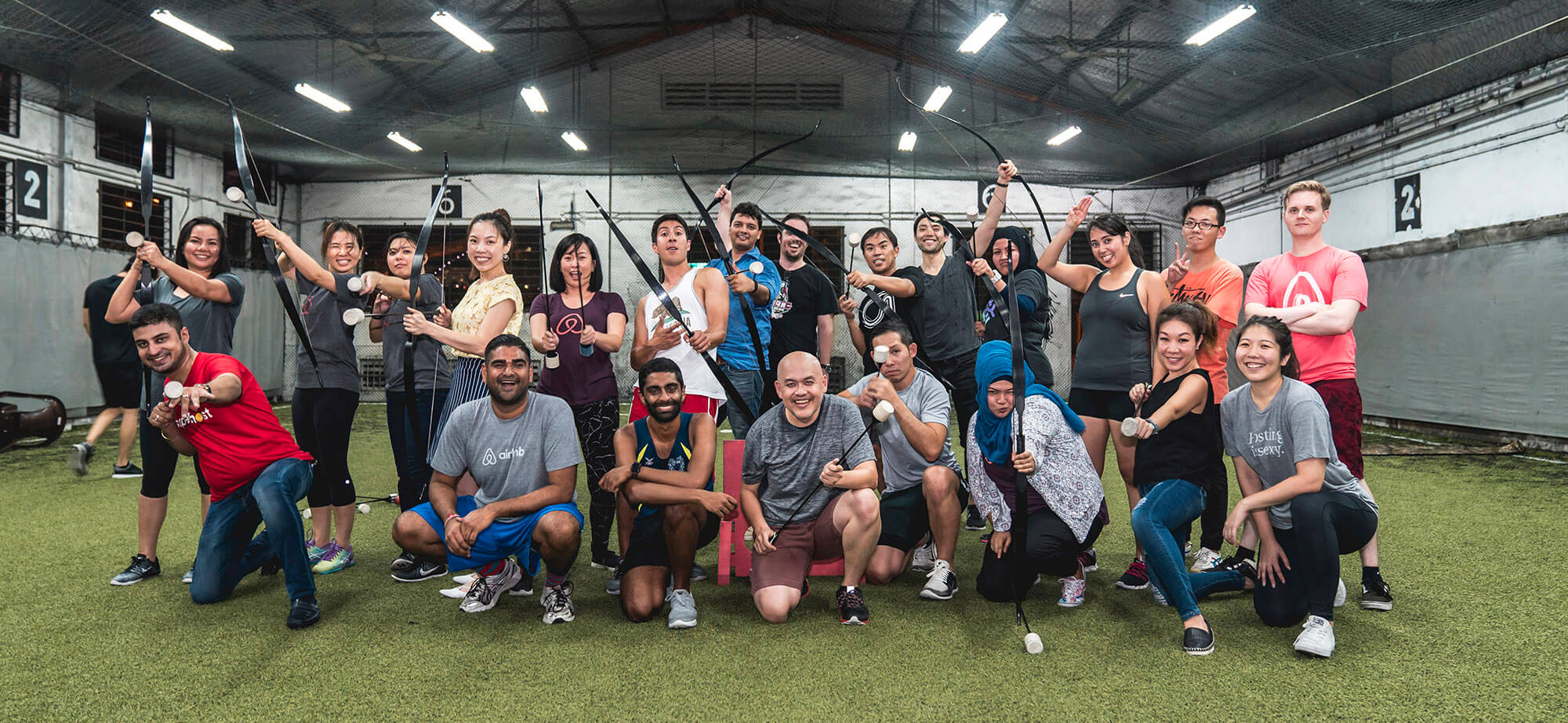 Pricing
Our pricing for the Telematch games in Singapore is priced at $25/pax.