Participants are battling it out with high powered water guns in a thrilling game of Splash Tag. The objective of the game is to attempt to get the enemy as wet as possible. Participants are eliminated when enough water fills up a valve on their vests signalling an elimination for that player.
Teamwork
Learn the importance of teamwork as players work together to emerge as victors in friendly competition.
COMMUNICATION
Players will have to learn how to communicate effectively with each other in our fast-paced games.
BONDING
Take this opportunity to learn more about your teammates through our highly interactive series of games.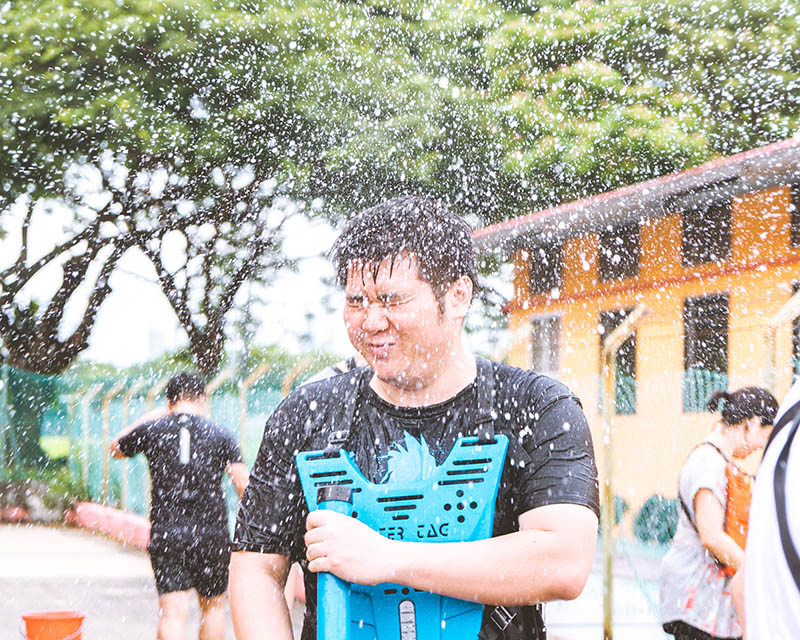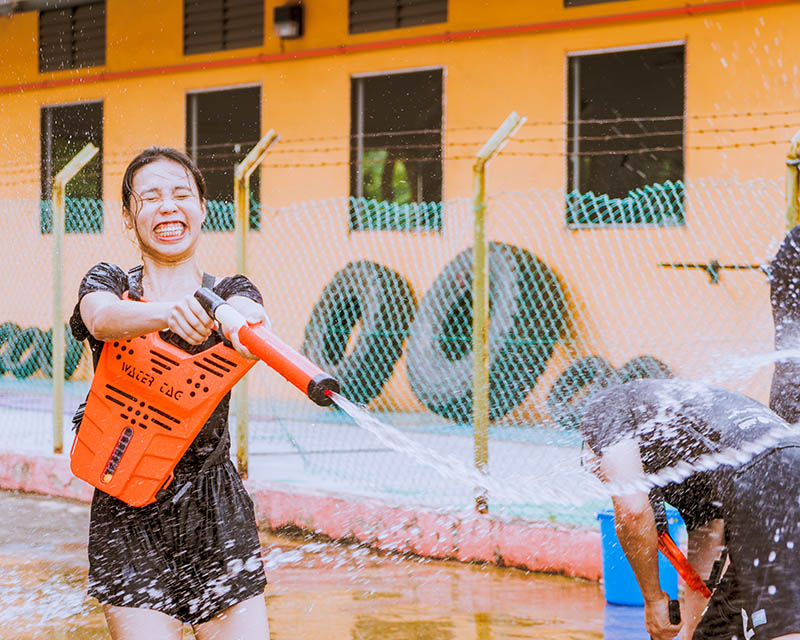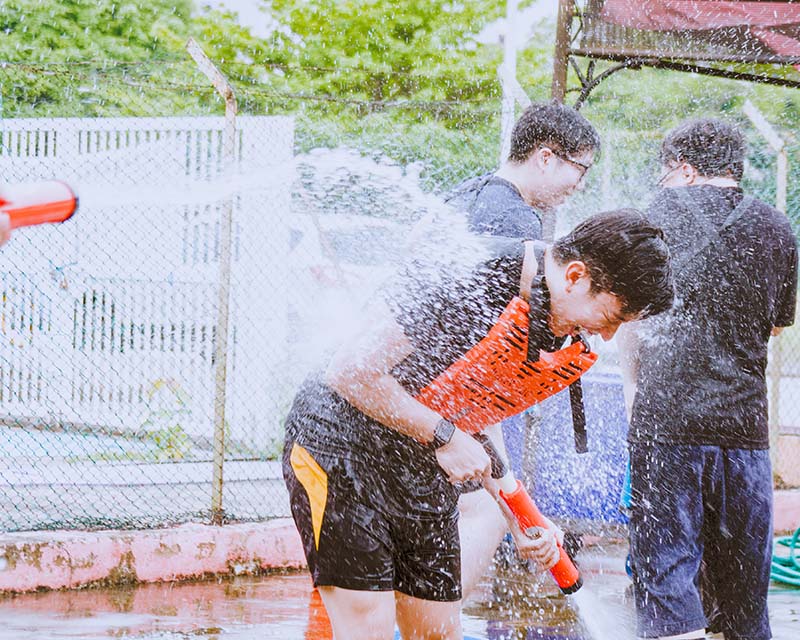 Game Modes
We have an exciting line up of game modes that will add variety to your event.
In Team Deathmatch, teams will vye head to head against each other and attempt to eliminate as many opponent team members as possible. Teams will learn the importance of teamwork through working together as one unit.
Teams will have to nominate one team member as the VIP of their team. The objective of both teams is to eliminate the VIP member. Teams will have to strategize carefully to figure out the best way to eliminate the VIP. Once the VIP is eliminated, the team will be given a puzzle to solve while still having to defend their VIP against attackers. The winning team will be the team that is the first to complete the puzzle challenge.
Programme
A usual session starts off with a introduction to Splash Tag with a safety briefing.
Subsequently, participants engage an exciting game of Splash Tag. The rules and gameplay will be briefed to the participants on the day itself.
Pricing
Starts from $25/pax exclusive of location cost at The Cage at Kallang.