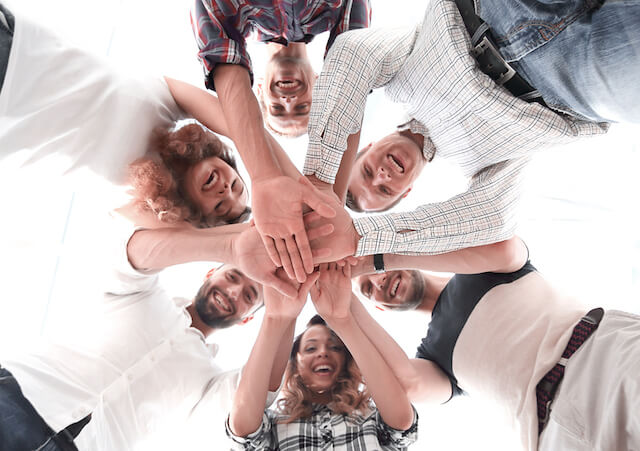 Modern working life brings with it a lot of pressure. There are important deadlines to meet, new clients to sign up and targets to be achieved. As a result, taking part in team building activities will be found relatively low down on many people's to-do lists.
Teambuilding encourages employees to build a capable team and aim toward the common objective in the workplace, enhancing overall productivity. Therefore, the results of a successful team building event will be measured by how well the team performs in the future, having benefited from the team building activities.
Through this article, we have put together reasons that will better explain the importance of having team building activities in your business.
More effective communication
Your employees communicate daily, but it's probably due to work responsibilities. Here is where team building activities come in to help employees take another step to become much closer than they've ever done before.
Most companies usually get their employees to engage in a fun-filled game of laser tag or archery tag as it is not only a great deal of fun, but it is also a brilliant way to enhance communication.
Team building events teach your employees, through activities and games how to better communicate, trust, and depend upon their fellow employees. In this way, they can better contribute to the efficient success of your company.
Helps in problem-solving
Team building exercises help team members practice brainstorming, collaboration, trust, creativity, and feedback. Special areas may include conflict resolutions, and organization, plus presentation, leadership, and interpersonal. Teambuilding activities further fall in various categories – for example, there are team building exercises that are done inside and outside the workplace. Such games are also great ice breakers for training sessions, seminars, meetings, conferences or workshops.
They are even beneficial even in serious business project meetings, where events and games help members to use different thinking styles and view things differently. Examples of team building exercises include rope courses, field day full of various teambuilding exercises and games, or cooking classes. Other fun teambuilding activities are soccer bubble, car racing, scavenger hunts and many more.
Set expectations
It is preferable to set clear cut expectations while teaching the spirit of competitiveness. Establishing clear prospects will enable the teams to narrow down their concentration and focus.
This will develop your team's competitiveness and productivity. Creating expectation is one of the fundamentals of capable teams. This will also improve the consistency of purpose and promote effective utilization of necessary resources such as time, money and people.
Improved employee morale
Corporate team building events can also enhance your company's efficiency by raising employee morale. Recent studies have proven that making people feel more connected at work will dramatically improve how people think of themselves and their position in the organization.
Besides, it makes your employees feel like they are an important part of the overall success of the corporation.
Summary
A team that is confident in each member's abilities will perform well. Establishing trust among team members will help superiors and the entire organization to have a deeper bond. In all avenues of teamwork, careful planning is the most important factor, from selecting the individual exercises to emphasizing the final mission.