Description
Looking for some bubble soccer fun in Singapore? In our Bubble Games, players don giant inflatable Bubble suits that will allow them to roll and bounce around the playing arena while having loads of fun and laughter. We have planned out 4 exciting game modes that all involve teams having to work together and strategize the best game plan to win the games. Players will learn key skills such as team communication and teamwork.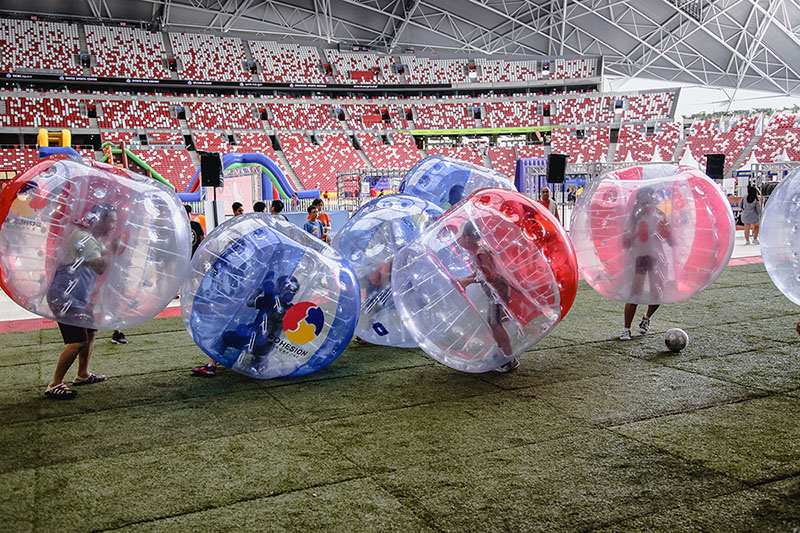 TEAMWORK
Learn the importance of teamwork as players work together to emerge as victors in friendly competition.
COMMUNICATION
Players will have to learn how to communicate effectively with each other in our fast-paced games.
BONDING
Take this opportunity to learn more about your teammates through our highly interactive series of games.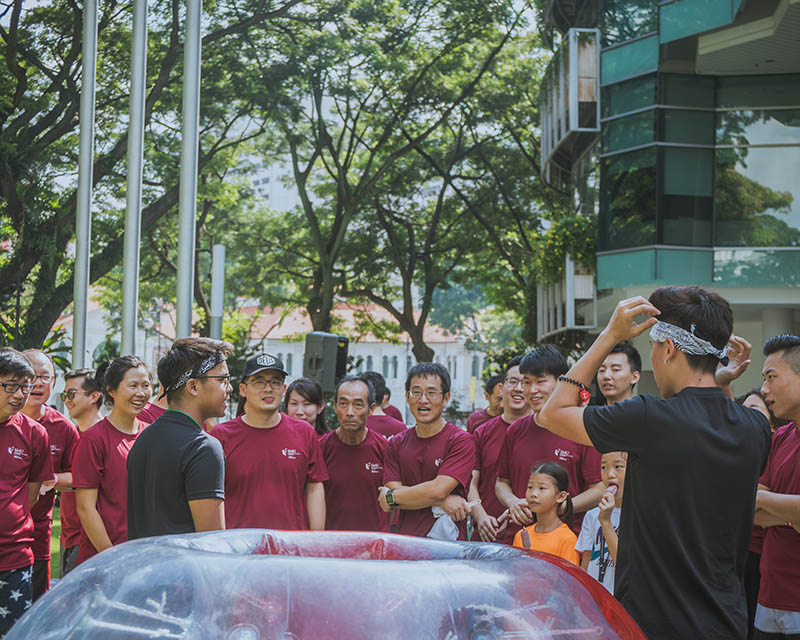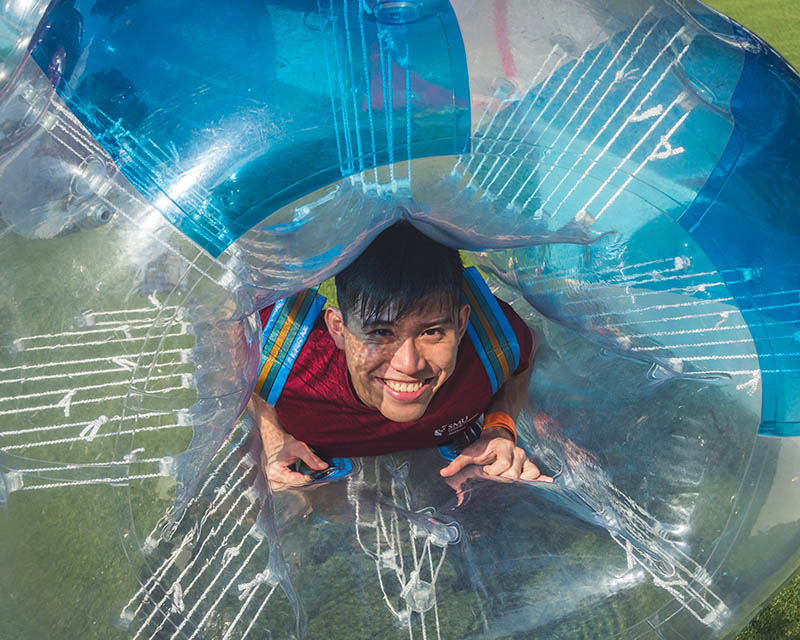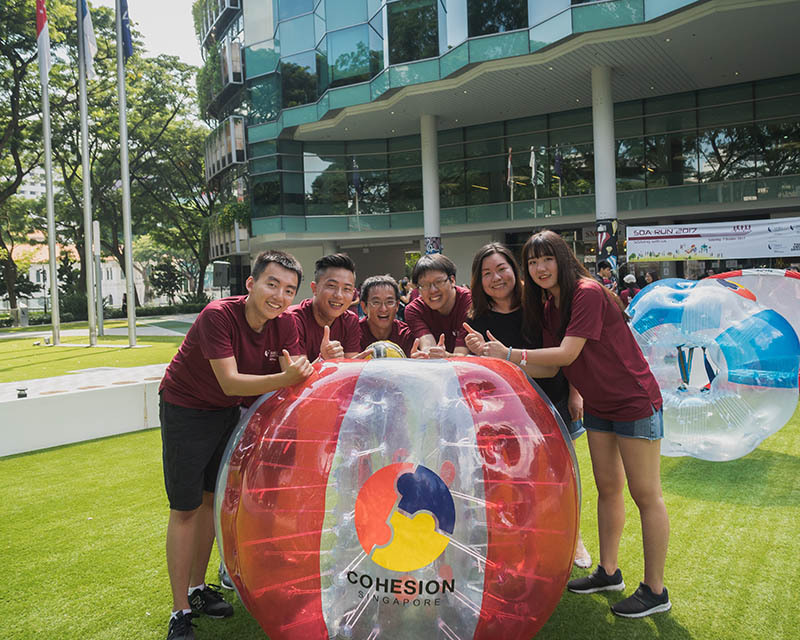 Game Modes
We have an exciting line up of game modes that will add variety to your event.
Programme
Our Bubble Soccer team building sessions will begin with a warm up game of Bubble Dodgeball before leading into 2 strategy games followed by a final game of Bubble Soccer. Groups will have to spend time before the strategy games to come up with a game plan that would help them win in Bubble Invasion and Bubble Captain. Through this process, teams will learn the value of teamwork and also learn more about each other through the fun interactions.
Case Studies
We have been experience makers for 3 years. Through leveraging on our people, our experience as well as supplier networks, we are able to create affordable yet great events for people looking to have a great time.
We were one of the first companies to bring Bubble Soccer into Singapore under the brand Bubble Soccer Singapore. Over the years we have developed different game modes and variations that have been proven to be great fun and help with team building. Through our experience, we are able to help facilitate a safe and enjoyable session for you and your friends or colleagues. There is no better way to experience Bubble Soccer except through the Cohesion team.
VISIT OUR REVIEW PAGE
Learn More
Pricing
Starts from $300 for an hour inclusive of location cost at The Cage at Kallang.