Description
Enjoy the action of Archery Tag in Singapore and bond with others by playing a stimulating and highly competitive adaptation of Dodgeball. To play Archery Tag, players use bows to eliminate opponents by shooting them with safe foam-tipped arrows.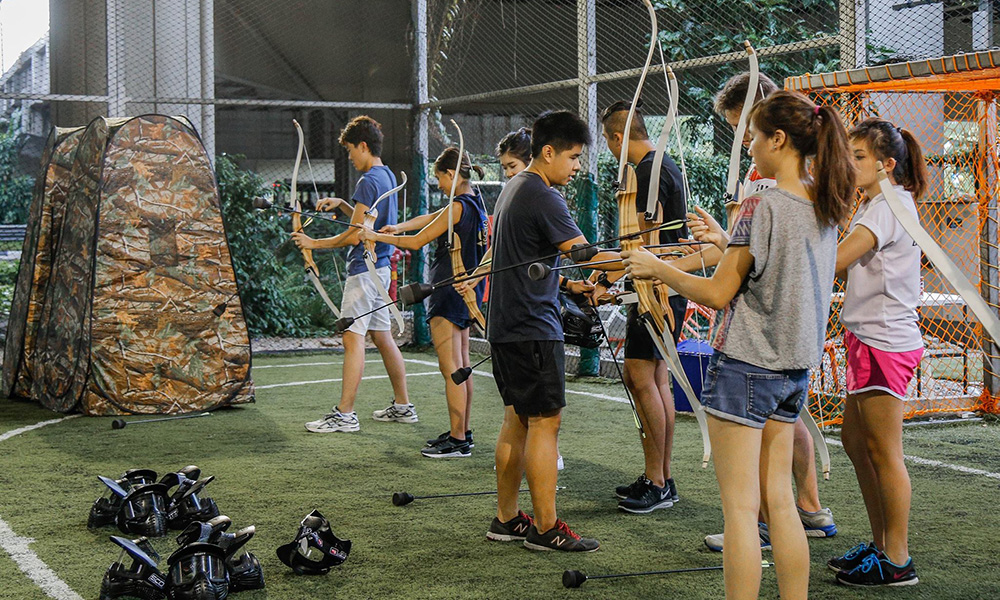 Teamwork
Learn the importance of teamwork as players work together to emerge as victors in friendly competition.
COMMUNICATION
Players will have to learn how to communicate effectively with each other in our fast-paced games.
BONDING
Take this opportunity to learn more about your teammates through our highly interactive series of games.
Game Modes
Players will have to successfully shoot their opponents with an arrow which will cause the opponent to be eliminated. If a player manages to catch the arrow with his hands or knock out a foam target, he will be able to revive an eliminated player. To win, teams can either eliminate all the opponents or successfully knock out 5 foam targets placed in the center of the playing arena.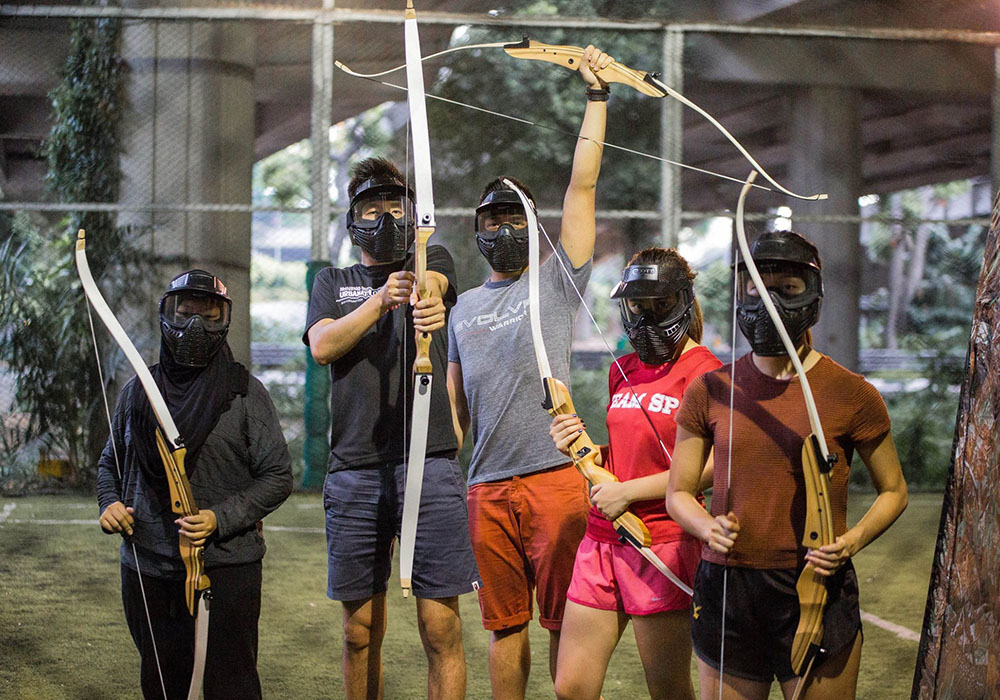 Programme
A usual session starts off with a introduction to Archery. Participants will be able to learn how to hold a bow properly, the proper stances and posture and the correct nooking procedures.
Subsequently, participants will put their learning to the test in an exciting game of Archery Tag. The rules and gameplay will be briefed to the participants on the day itself.
Case Studies
Before you book any session with us, we encourage you to take a look at past events that we have done to see if we're a good fit for your team. We're a company that places our customer's experience as foremost in our events and we want to see how we can replicate the great Cohesion experience for you.
Archery Tag is a great sport that is face paced and builds up team spirit. But with any event, be it team building events or casual gatherings, the facilitators, logistics and planning all has to come together to ensure any event will become a smashing success.
AirBNB Teambuilding Event
Click the image below to go to view the Archery Tag team building case study.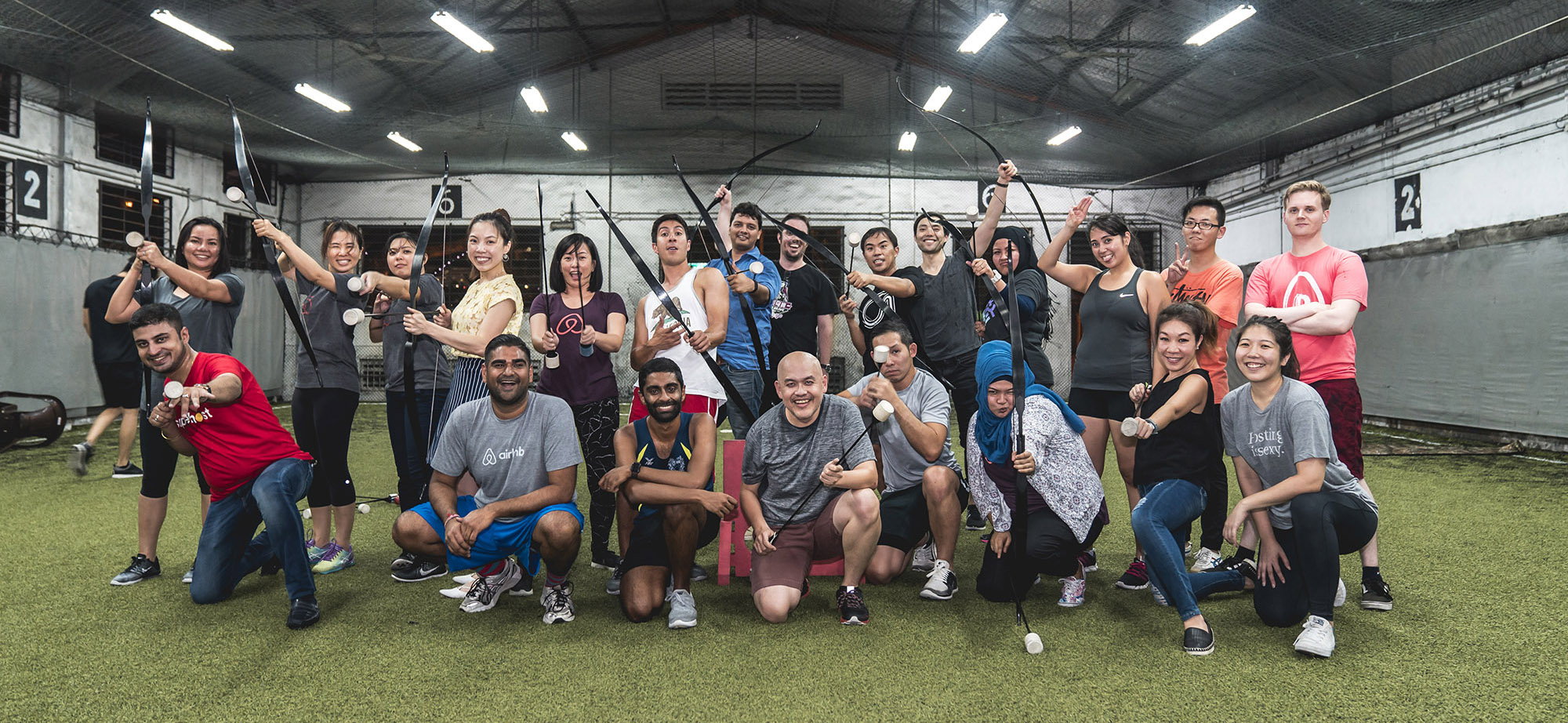 Pricing
Our pricing for Archery Tag in Singapore starts from $25/pax excluding location cost at The Cage at Kallang.