Archery Tag Singapore
Experience Bonding Through Play
Immerse your team in an exciting "Hunger Games" simulation
SINGAPORE'S

BIGGEST OUTDOOR ARCHERY TAG TEAMBUILDING PROVIDER
Starting from $15 per pax
Archery Tag promises to deliver an exciting and action-packed experience with your friends and colleagues in Singapore. This thrilling activity combines the sport of Archery with Dodgeball, to create a highly competitive team building activity that's sure to be fun for everyone. In Archery Tag, players use bows to eliminate their opponents by shooting them with safe foam-tipped arrows.
Our Archery Tag game is a group activity, and it's ideal for groups in various events such as team building, gatherings, and also NS Cohesions. If you've ever wanted to feel like an archer nocking and shooting arrows after arrows, then this activity is perfect for you!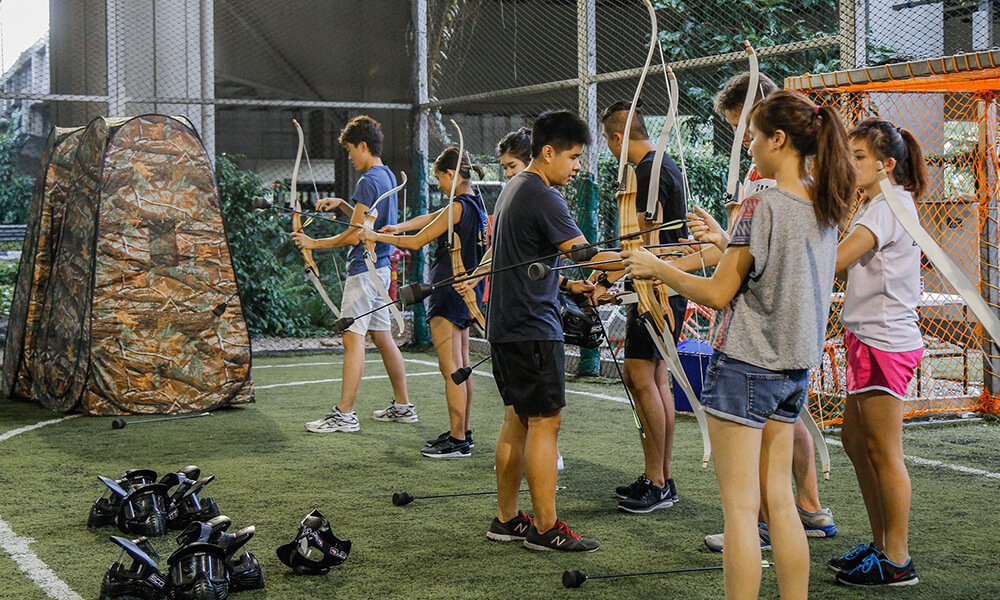 Are you ready for an exciting event with Cohesion?
We're masters of our craft. Our Cohesion event planning experts will get back to you within 24 hours or sooner!
Teamwork
Learn the importance of teamwork as players work together to emerge as victors in friendly competition.
COMMUNICATION
Players will have to learn how to communicate effectively with each other in our fast-paced games.
BONDING
Take this opportunity to learn more about your teammates through our highly interactive series of games.
Archery Tag Game Modes
We have an exciting line up of game modes that will add variety to your event.
Featured Game #1
Deathmatch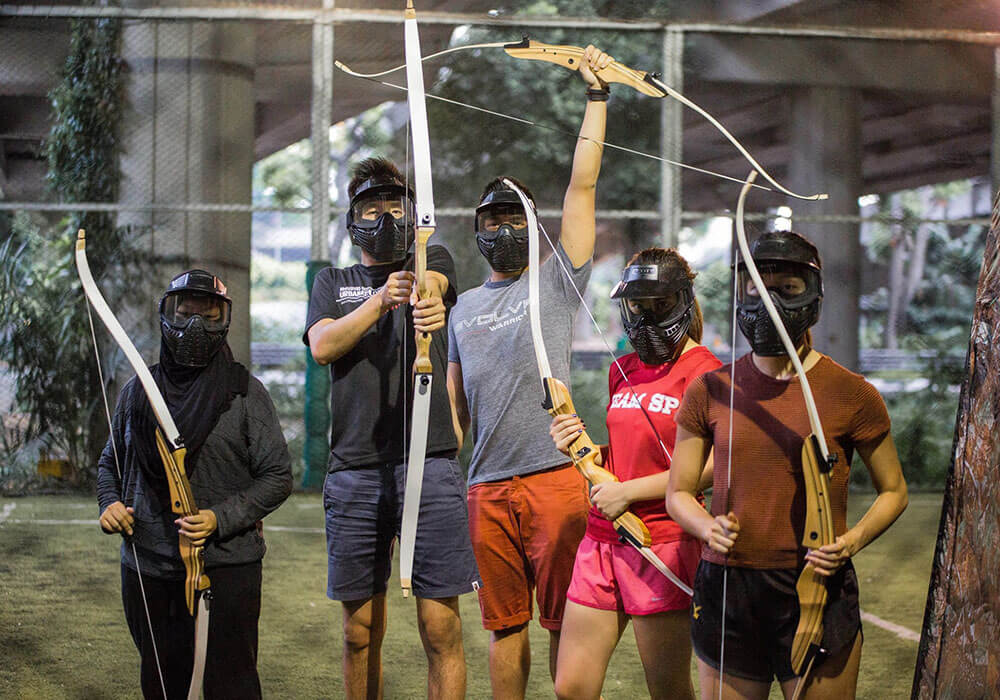 Description
Archery Tag players will have to shoot their opponents with the foam-tipped arrows at their opponents, upon which successful contact will eliminate them from the game. If a player catches an arrow shot at them with their hands or knocks out a foam target, they will be able to bring an eliminated player back into the game. Winners of the game will be decided when a team eliminates all their opponents or knock out five targets placed in the centre of the play area.
Learning outcome
This Archery Tag game helps teams to understand each other's strengths and weaknesses, thereby prioritizing job scopes suitable for each individual.
Create deep bonds amongst team mates as players work together to accomplish the common objective.
By practicing strategic planning, teams will learn how to react as a team to unexpected situations during gameplay.
Featured Game #2
The Medic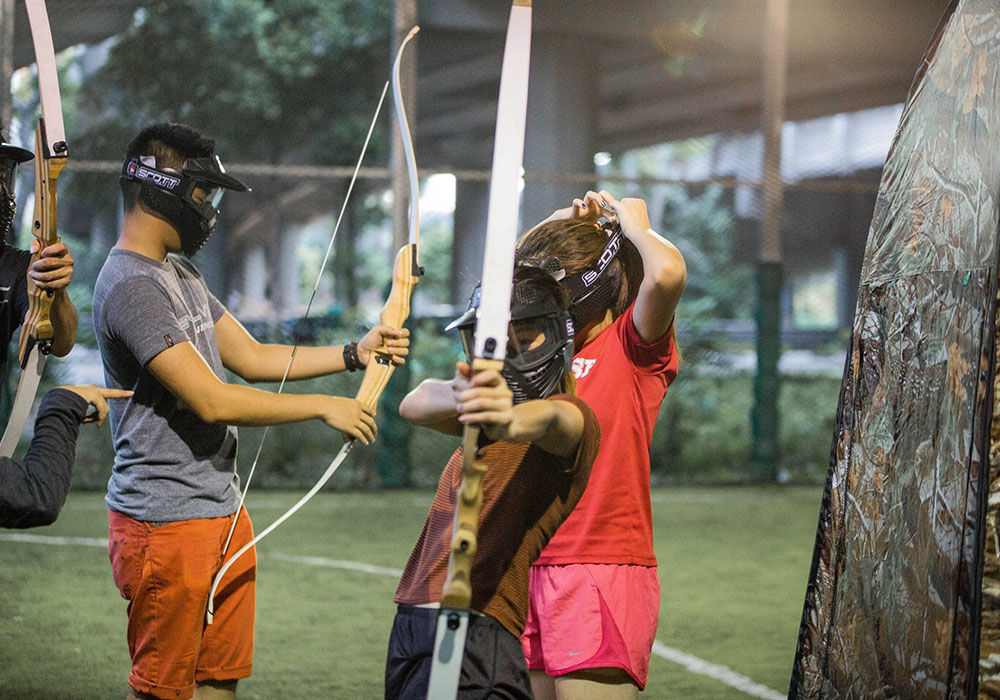 Description
Each team appoints one medic. A "live" medic allows "dead" teammates to revive. Eliminate the opponent medic to prevent opponents from reviving. Eliminate all 5 opponents to win the game.
Learning outcome
This Archery Tag game helps teams to understand each other's strengths and weaknesses, thereby prioritizing job scopes suitable for each individual.
Create deep bonds amongst team mates as players work together to accomplish the common objective.
By practicing strategic planning, teams will learn how to react as a team to unexpected situations during gameplay.
Featured Game #3
Protect The VIP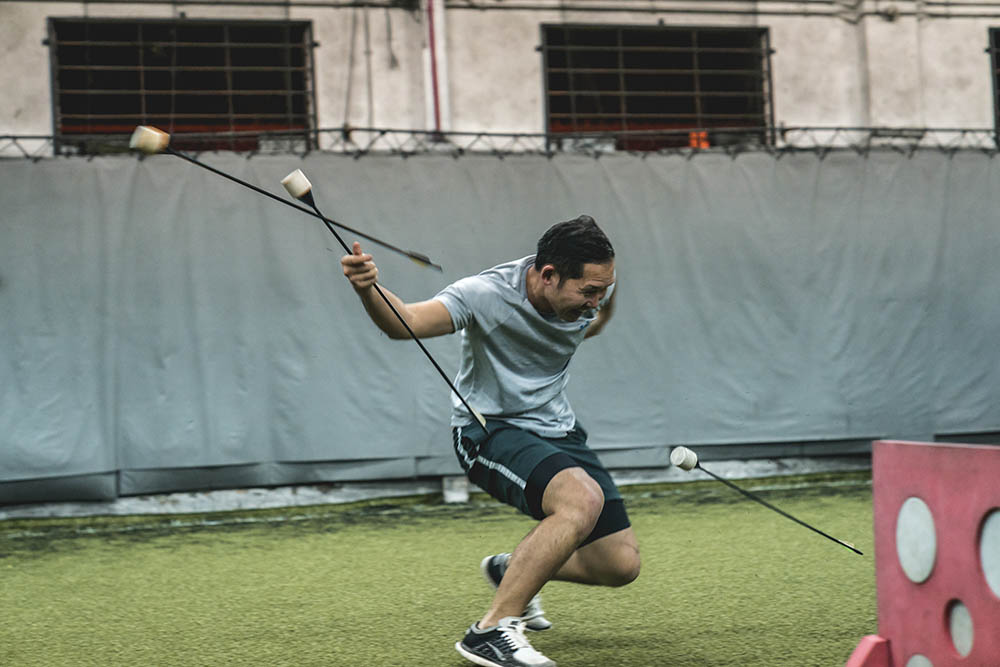 Description
Each team appoints one VIP. VIP will not be made know to the opponent team. Eliminate the opponent VIP to win the game.
Learning outcome
This Archery Tag game helps teams to understand each other's strengths and weaknesses, thereby prioritizing job scopes suitable for each individual.
Create deep bonds amongst team mates as players work together to accomplish the common objective.
By practicing strategic planning, teams will learn how to react as a team to unexpected situations during gameplay.
Raving Reviews
We're the best in the business when it comes to Bubble Soccer team bonding programmes.
Did a team off-site here that was very active and super fun. We played three different games that involved the zorb balls, lazer tag, and foam arrows. The staff was very kind, patient, and accommodating. You should expect to sweat doing these activities. I can see myself bringing back other teammates or friends here. Some of the games required a little too many instructions, but you can tell the staff to just speed things along.
It's always fun to try new things and checking out bubble soccer and other bubble games here is super fun! Vi and Liz are clear, straightforward, focused on safety and make sure everyone is engaged! Thanks for a good time! 🙂
Great range of activities to facilitate fun and bonding. The variety means there's bound to something that everyone will enjoy. The facilitators are incredibly knowledgeable, friendly and helpful. Would definitely recommend!
the facilitators Jo and Fas are definitely well prepared to host a big group of us to our game of splash tag, we had tonnes of fun and in the midst of the fun, we stayed safe ensured by them. well done!
Had a blast with laser tag - the gamemasters were adaptive and approachable, and the atmosphere was exhilarating. I really felt that I developed greater bonds with my team after the session. 10/10 would recommend!
Had experienced cohesion excellent service for a corporate event and decided to engage them again for my birthday boy's laser tag party. Ian/Xavier were very prompt and patient to work and respond to my requests that we got a plan in a matter of just few days. Everything goes on as planned and Jo and Rudin (hope i got spelling right) were exemplary facilitators who are well-experienced to control the kids and clearly articulate and ensure the safety, rules and game play are intact throughout, apart from keeping the time checked precisely as well. They were also flexible enough to extend some time on the obstacles for my guests to play nerf war after that! We are very much appreciating the good services rendered by Cohesion. You guys rock!
Archery Tag Programme
At Cohesion Singapore, we aspire to create unforgettable game sessions for our clients. Each session begins with an introductory briefing to Archery. Players will learn the basics, including holding a bow the right way, the correct bow-holding stances, postures while firing an arrow, and the correct arrow-nocking procedures.
Afterwards, players will apply what they have learned in an adrenaline-pumping and fast-paced Archery Tag game. Both the rules of Archery Tag and its gameplay procedures will also be briefed to the participants before the game on the same day.
Case Studies
Before you book any session with us, we encourage you to take a look at past events that we have done to see if we're a good fit for your team. We're a company that places our customer's experience as foremost in our events and we want to see how we can replicate the great Cohesion experience for you.
Archery Tag is a great sport that is face paced and builds up team spirit. But with any event, be it team building events or casual gatherings, the facilitators, logistics and planning all has to come together to ensure any event will become a smashing success.
AirBNB Teambuilding Event
Click the image below to go to view the Archery Tag team building case study.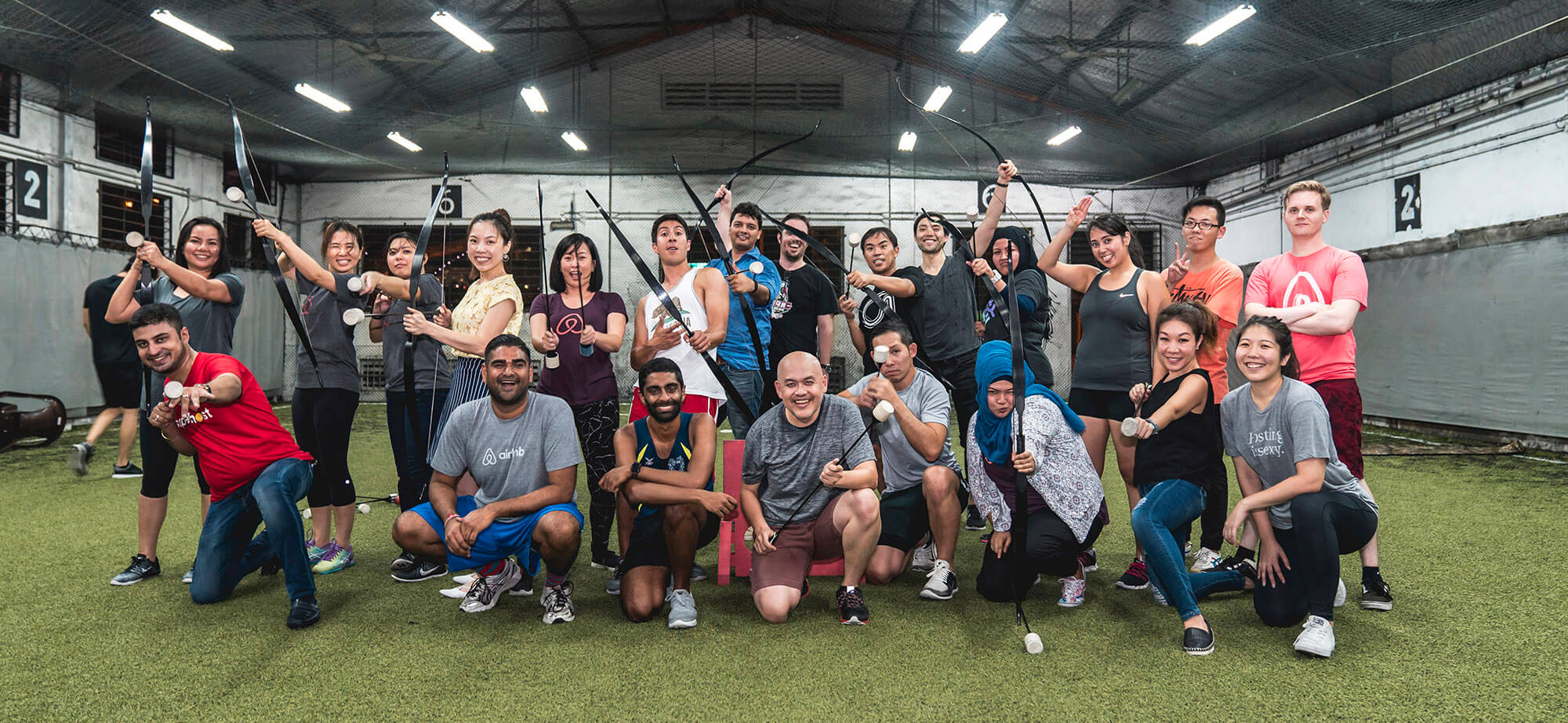 Archery Tag
Package Pricing
Whether you're looking to organise a team building event, casual gathering or birthday party, we have different packages that caters to any budget.
Basic Package:
If you're looking for something with no-frills, this is the package for you! This package is perfect for any small gatherings that you're looking to host and is guaranteed to have lots of fun and team bonding.
Standard Package:
The Standard Package is an interactive game that combines the basic Archery Tag package with our other awesomely fun games thus creating a fun-filled team building event with lots of variety for your participants.
Full Package:
Our Full Package is for clients looking for that special oomph to their Archery Tag event. Choose either the Basic or Standard team bonding format and combine it with a premium and unique BBQ experience after. We promise your team will be amazed by the whole affair and have a ball of a time.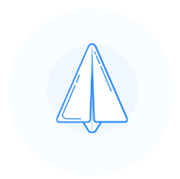 Basic
Min Duration 1 Hour
Min of 8 Pax
2 Facilitators

1 equipment set includes:
10 Bows
20 Arrows
2 Target Boards
10 Protective Face Gear
Bunkers / Obstacles
Photography (mobile phone)

Locations: The Cage at Kallang, The Cage at Turf City or Client's Premise

Add-ons Available: Catering, Corporate Gifts, Sound System, Bus Transport
From $15/pax
Book Now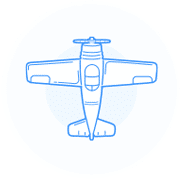 Standard
Everything in Full Basic Package
Add On More Games for Variety
Interactive Tournament Format
Fully Tailored Team Building Specifications
Tailored Price
Talk to Us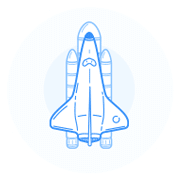 Full Package
Choose Either Basic or Standard Package
Choice of Premium BBQ Session after Event
Choice of Premium On-Site Pizza Session after Event
Tailored Price
Talk to Us
FAQ
Some frequently asked questions by customers.
What is Archery Tag?
Archery Tag Singapore is a popular team building game that takes inspiration from Archery and Paintball. Players are able to play various game modes with different objectives and this makes the entire session incredibly fun! The game modes involves players using bows to shoot each other with arrows to "tag" each other out.
How much do your Archery Tag packages cost?
Cohesion offers Archery Tag packages at highly competitive rates in Singapore. This is a great game for ages above 10 years old. Start a full package with prices from only $15/pax. Contact us via the booking form for more information!
How many days in advance must I order?
We recommend having at least 3 working days to confirm a booking.
Can I do a last minute booking?
If your booking is 2-3 days away, you can write in to hello@cohesion.sg to check if we are able to take the booking.
Do you organise Archery Tag sessions at my own location in Singapore?
We definitely do! Archery Tag can be done at most locations provided that the surface is a turf or parquet surface to prevent the arrow tips from becoming damaged. We also recommend an indoor location as a preventive measure against rain. Do feel free to check with us on the suitability of your location or you could use one of our partner locations around Singapore.
Do you offer Archery Tag for children?
Yes! Our facilitators are trained to handle children and Archery Tag is strongly suitable for children birthday parties, celebration or carnival activities.
How many people can play at one time?
We are able to host up to four Archery Tag arenas for your team building event. Each arena holds 10 players at one time playing a 5 versus 5 game.
How should I dress for Archery Tag?
Do come in comfortable sports attire with covered shoes. For players wearing spectacles, do consider using contact lenses as a precautionary measure as your spectacles may drop during the game. Sharp objects such as jewelry are a safety hazard and must be taken out before the Archery Tag activity starts.
How long is one round of Archery Tag?
You can expect one round to lasts around 10 minutes long. However, we usually work with clients to tailor the round duration if required to meet your team building objectives.
Is Archery Tag Singapore dangerous?
We pride ourselves in being highly experienced in team building activities in Singapore. Rest assured that there is strong emphasis on safety for your players. There is also a mandatory safety briefing by our 2 facilitators prior to the game session. Henceforth, our facilitators will oversee and remind players on the safety rules. Furthermore, we provide the necessary safety equipment such as face masks and regularly maintained bows and foam-tipped arrows to ensure maximum safety for all participants.
The Benefits of Our Archery Tag Game
Cohesion's Archery Tag game has many beneficial qualities for competitors when they participate in the activity. These qualities can be developed in the games and can also be advantageous for the workplace environment and beyond.
Teamwork
In our Archery Tag sessions, participants are required to be in groups. They will need to work together effectively as a team to target and eliminate the opponents and achieve victory in the game. Players will be able to develop the essential teamwork qualities needed to come out as winners in the friendly competition.
Communication
When you play our Archery Tag game modes with your team, players will be required to communicate effectively in a fast-paced environment in order to win the game. Players can expect to improve their communication skills with their teammates and as a result navigate the challenges and emerge as winners.
Bonding
At Cohesion, we aim to help our clients forge lasting bonds when they participate in our Archery Tag game. Participants can use this opportunity to learn more about their teammates by working with them and also through our highly interactive series of games.