AIR FORCE COHESION
By Cohesion.sg
The Event
Cohesion was proud to host one of the flight from the Republic of Singapore Air Force in their army cohesion team building event. Check out their video testimonials at the bottom!
The RSAF is a First Class Air Force and it plays an integral part of the nation's defense force. Despite the development of cutting-edge technology comprising of new capabilities such as naval and attack helicopters, fighters, trainers and the Unmanned Aerial Vehicles (UAVs), the key factor of the success of the RSAF is the quality of the servicemen who are bonded by their common identity and core values to protect our nation.
TEAMBUILDING & FUN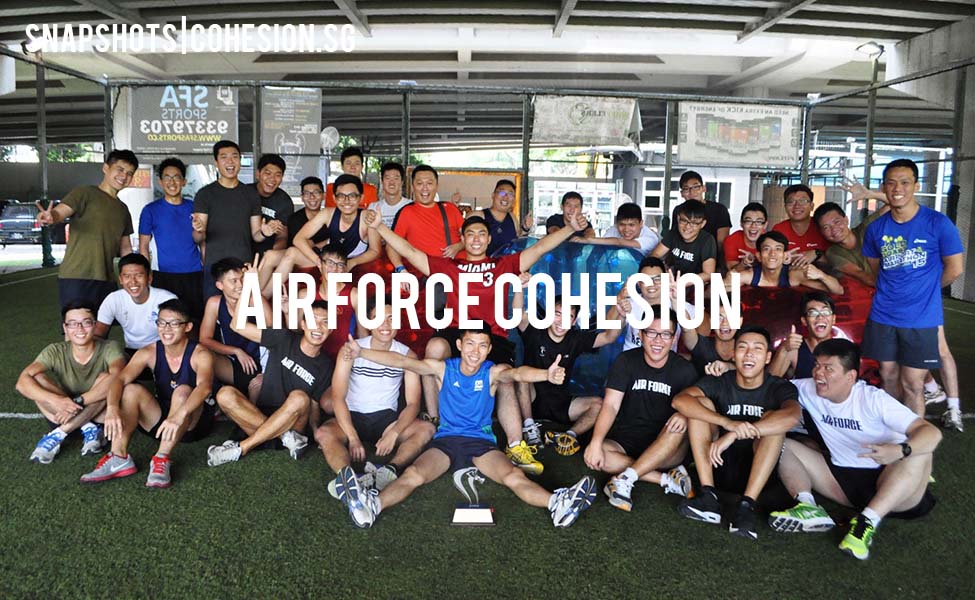 It is important to foster strong ties between the servicemen as effective human resource management of the force and their seamless integration will the RSAF be able to carry forth with their mission.
Our Airman battled against their opponents on the field as aggressively as they would against their enemies. They displayed resilience and team work, supporting each other with their brilliant strategic planning in the game of bubble soccer.
HEAR FROM THE AIR FORCE STAFF
BUILD COHESION THROUGH GAMES
Ultimately, the servicemen of different ranks were given the opportunity to interact, have fun and let loose outside their stringent workforce environment.
This event was filled with laughter and light-hearted conversations, a day truly to remember.